Top 5 Tips to Help Homeowners Choose the Right Roofer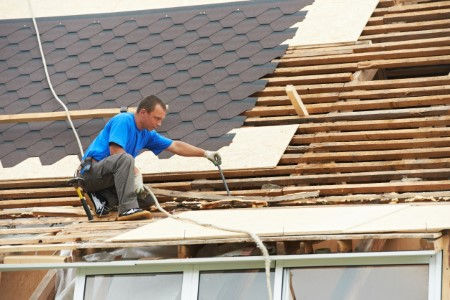 It doesn't matter if you're hiring a landscaper or a roofer, you need to know you're getting the best. You deserve the best when it comes to taking care of your home, this is especially true for your rooftop.
Before you actually hire a roofing contractor, you should take the time to contact several and then narrow it down. Your roof is the most important feature of your home, so it's critical that you take good care of it.
Settling for inferior work or hiring someone without putting any effort into researching the options is doing yourself a disservice. At least heed these warnings and take the necessary steps to ensure that you hire the right roofing company for your job. If you hire an experienced roofing contractor in NYC, you will definitely get access to the first-class service that you deserve.
Choosing Your Roofing Pro
It doesn't really matter if you need new construction roofing installation, inspections, maintenance, repairs, or replacement, the work should be topnotch. Set yourself up for success, as a homeowner, and make the right choice for your specific situation by following these rules:
Ask the people you know and trust for a referral.
The best way to find out about local roofers who offer good results is to ask the people you know for referrals. They have no reason to lie and nothing to gain and are likely to give you candid feedback about their experience with their roofer.
Check out manufacturer recommendations.
If you have a particular type of roofing material or brand you prefer, their website may recommend locals in your area. Choose from the list they provide to start screening prospective candidates.
Check for certification and insurance.
There's no reason to work with any contractor who lacks the proper certification and insurance. Check for current renewals and a company that's in good standing.
Check for warranties and get your estimate in writing.
One company may sound better than another based on price, but does it include a warranty? A lower rate for work that a company won't stand behind isn't much of a deal. Also, make sure everything is in writing, including details you'd assume that are included, like cleanup.
Don't base your decision on the lowest price.
You get what you pay for, and when it comes to roofing, you don't want cheap materials or labor. Good value is the key, and that's how you end up with quality work for an affordable price.
So, hire a roofing specialist that meets all of these criteria and offers excellent service.
For the finest selection for a New York City roofing contractor, give our team at ContractorsIn Roofing & Waterproofing a call right now.