Siding Installation For Your New York City Area Home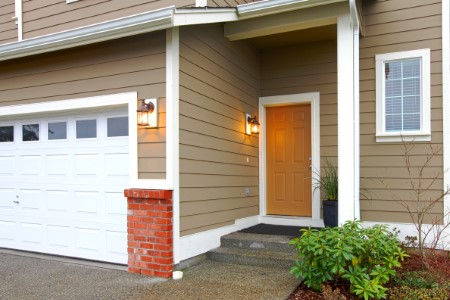 ContractorsIn Roofing & Waterproofing has earned an impeccable reputation for a variety of tasks we can take care of for our New York City area clients. This includes expert siding installation.
Siding is important to keep your establishment in good condition for years. It defends the home against the harmful effects of the wrath of nature. Alongside this, it gives a unique outlook to the house. Considering the advantages of the siding, a damaged siding must be repaired as soon as possible. As one of the recognized siding installation services in NYC, we help with the new installation, repair, and siding replacement in NYC.
Your roof helps to take care of your home or business by acting as protection from the elements from above; your siding performs the same job from the side. You need quality materials and expert installation, and that will leave you with superior protection.
There's no exact way to take care of siding installation so that every contractor does the same level of work. It's crucial that you trust the reputable pros who have been taking care of jobs like this since 2000.
Siding Replacement
Although locals think of us as the preferred New York City roofing contractor, we do more than just tasks like waterproofing for roofing. Siding installation or replacement are other professional jobs we offer, and this benefits you in many ways:
Quality Protection
Curb Appeal
Increased Value
Return on Investment
Longevity
Siding has improved by leaps and bounds over the decades, a far cry from what originated in the 1950s. It's a cost-effective way to beautify and protect your home.
Get in touch with us today, and you'll be able to view our portfolio of previous work and decide for yourself. Contact us now and schedule a time for your free estimate.
We partner with both commercial and residential customers, providing the same level of high-quality materials and service. Improve your property by letting our team install or replace your siding.
Preferred Siding Pros
Getting siding installed or replaced isn't just about finding a contractor willing to do the work. It would be best if you had a qualified and established expert who promises superior work.
In other words, you need the ContractorsIn Roofing & Waterproofing working for you, and here are some reasons why:
The work will be completed on time and within your budget. When we meet with you for your free estimate, we'll discuss your time and financial limitations.
We're a full-service company. That means we take care of the job professionally from the time of the estimate until the final cleanup.
We're also able to offer expert advice. Ultimately, it's your home and project, and you have the final say. We're here for guidance so you can make informed decisions.
We're insured and certified, plus we stand behind the work we do.
Call us today to schedule the service you need for siding installation in New York City.