Keep Your New York City Roof In Tip-Top Shape With Roof Repair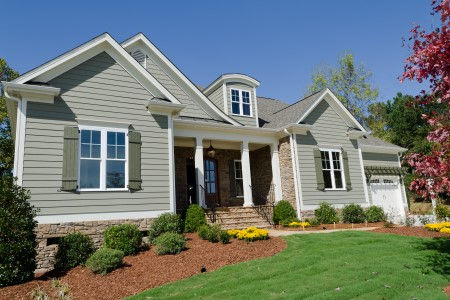 ContractorsIn Roofing & Waterproofing has earned the impeccable reputation that we have as the top roof repair in New York City by taking good care of our customers. Since launching the business in 2000, we've gone above and beyond to provide reliable roofing contractor service to residential and commercial clients.
When it comes to hiring any of the best roofers in NYC, our company often is considered as the first choice. Our primary purpose has always been to provide ultimate satisfaction to our clients with our efficient service.
Whether your roof repair is scheduled in advance or an emergency, we'll be there to take care of it. As soon as you suspect you require repairs, give our experts a call.
Signs You Need Roof Repairs
The key to roof repair service is making sure you make arrangements as soon as you know you need it. One way to stay ahead of this and avoid emergency repairs is to keep current with scheduling regular roof inspection appointments.
As a property owner, some things to watch for include:
Leaks
Visible Daylight
Missing Shingles
Curled or Cracked Shingles
Granules in Gutter or on Ground
Your roof is the most essential feature of your home or commercial building because it's the first line of defense against the elements. Keeping your rooftop in excellent condition is a prime example of how to take the best care possible of your property. With the help of roof repair services in NYC, it becomes easier for you to look after your roof as the service providers are experienced and skilled enough to handle the tasks
Ignoring the need for repairs will cause the existing problem to intensify; it can quickly escalate from repair needs to replacement needs. At ContractorsIn Roofing & Waterproofing, we're here to offer help and advice on how to get the best performance and longevity from your existing roofing system. Alongside this, we provide exceptional service of roof repair in NYC that gives your housetop a new look.
Common Reasons Homeowners Need Roofing Repairs
Over time, it's common to be faced with the need for roofing repairs. However, you should also be aware that many types of problems are avoidable, so make sure you're aware of how to keep up with maintenance for your roofing system.
Some of the most common circumstances that lead to problems with roofing include:
Natural Aging Process
Storm Damage
Tree Branches That Weren't Trimmed
Gutter Backup
Neglected Holes
Shoddy Installation
Lack of or Damaged Flashing
Negligence towards the minor damages on the roof may lead to serious hazards. Proper maintenance is needed to enjoy a hassle-free experience with your rooftop. Hiring any of the best roofers in NYC is the best way to take care of the roofs. They offer professional roofing inspection with keen observation towards minute details. This helps to find out if there is any damage to the roof. Considering the nature and intensity of the damages, they offer a specific roof repair solution for you.
Be sure that you partner with a professional for your initial installation and ongoing maintenance for quality performance from your roof. Be diligent with regular inspections, and get proactive as soon as you suspect you need repairs.
Keeping up with home maintenance, such as gutter cleaning and tree pruning, will also impact the condition of your roof. All of the components of your home go hand-in-hand, so get the service that you need to take care of your entire home, roofing included.
Call us today and know you're getting high-quality for your roof repair in New York City.