A Variety Of Flat Roofing Options In New York City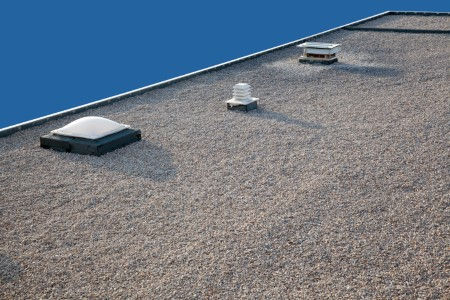 ContractorsIn Roofing & Waterproofing is the team to call for flat roofing in New York City. Although flat roofing systems aren't as conventional in other areas, they're actually reasonably standard for city living, especially New York.
Flat roofing is popular with both residential and commercial buildings. By definition, flat roofing is a rooftop with an angle of fewer than 10 degrees, while pitched roofing is comprised of at least two slopes that rise at 10 degrees or more.
There are several benefits to having a flat roofing system, and it works quite nicely for city dwellers. For anyone who wants to be able to put their rooftop to good use, flat roofs are the ideal solution.
Pros of Flat Roofing Systems
It's essential that you hire a licensed roofing contractor to take care of the services that you'll need for your flat roofing system. Hiring ContractorsIn Roofing & Waterproofing is a surefire way to get the high-quality results that you deserve, including services like roof inspection and repairs. We offer top-class flat roofing in NYC that ensures durability and ultimate security to your housetop. Flat roofing itself, is beneficial and useful in many ways.
Since flat roofing is unique, it comes with benefits specific to this roof style.
Lower Cost
Cheaper & Easier to Install
Quick & Simple Repairs
Relatively Easy Replacement
Useable Space
The easy access for maintenance and repairs is one of the most significant advantages. It's actually simple for your roofer to work on it for repairs, cleaning gutters, or other tasks.
Easier access also means safer, and that's a win for you or anyone who may need to obtain access. In fact, in some cases, it's not just easy to get on the roof, it's preferred. Homeowners use this space for gardening, and business owners can open rooftop patio space for dining, yoga class, or other ideas.
You may even use it for storage of bulky components of your home or business you'd rather not see, like your HVAC unit. Out of sight and easy for a repair person to work on, you can use your flat roof to your advantage.
Using Caution for Flat Rooftops
As beneficial as a flat roofing system can be, you must be aware of the main concern about this roofing style, which is drainage. Drainage can cause problems, so make sure you're set up for proper drainage from the moment of installation.
Keep your roof and drainage well-maintained to prevent potential problems. When you work with our team of experts, you never have to worry about details like planning for long-term, peak performance from your roof. ContractorsIn Roofing & Waterproofing is distinguished as a good NYC flat roofing contractor who provides prompt service along with the assurance of quality.
Give us a call today and get the quality of service you need for flat roofing in New York City.