Long Island's Leader in Roofing Services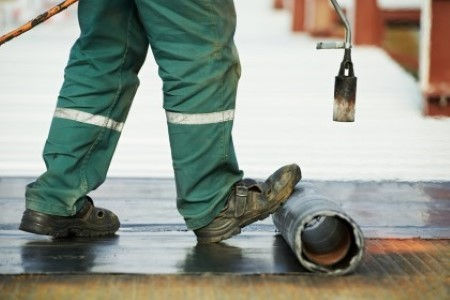 ContractorsIn Roofing & Waterproofing is the preferred local company for Long Island roofing contractor services. We've been around since 2000, offering superior craftsmanship and customer care for local home and commercial property owners.
Our company name has become synonymous with excellence because we work hard not just to meet your expectations, but exceed them.Your roof is the most essential part of your structure because it protects the entire thing from the elements.
You need a reliable Long Island roofer to work with for every phase of the life cycle; from installation and inspections to repairs and replacement. Find out for yourself what makes us the preferred local pros for roofing work.
High-Quality Roof Repairs
The most common service we get calls for in the Long Island area is roof repair work. The key to longevity for your roofing system is not neglecting repair needs when they appear.
Some common signs that you need repairs that you shouldn't ignore are:
Sagging Roof Deck
Leaks Following Rain
Wet Shingles
Dark Shingles
Severe Black Streaks
Missing Shingles or Granules
Curled or Cracked Shingles
These are just a few of the more common red flags homeowners notice that prompts them to call us for repair work. The trust is there are plenty of other indicators for repairs, and many of them are ones that homeowners tend to ignore.
Neglecting the need for repairs will only make things worse. Minor repairs quickly develop into significant repair needs and, eventually, the need for roof replacement.
Our job is to help you get the longest lifespan and best performance from your roofing system. Call us if you even suspect you need repairs.
Services We Offer Our Clients
The number one reason we're the preferred roofing company in this area is that we provide quality craftsmanship. Also, our superior customer service isn't bad, either.
Yet, another reason locals continue to turn to us for service is that we offer a variety of jobs, the kind of work you'll need at some point - for your residential or commercial property.
Services including but not limited to:
Roof Repairs
Roof Inspections
New Roofs
Roof Replacement
Roof Types
Waterproofing
We even offer siding work, because it's all about protecting your home from the outside in. You have a long list of things to take care of as a homeowner, wasting time trying to find the right roofer shouldn't be one of them.
You can feel good knowing we're here to provide you with the services that you need. Call us today for exceptional results from the preferred Long Island roofing contractor.
Reviews & Testimonials on ContractorsIn Roofing & Waterproofing in Long Island, NY
There are currently no reviews or testimonials for Long Island, NY. Check back soon!