What You Should Know About How Roof Inspections Save You Money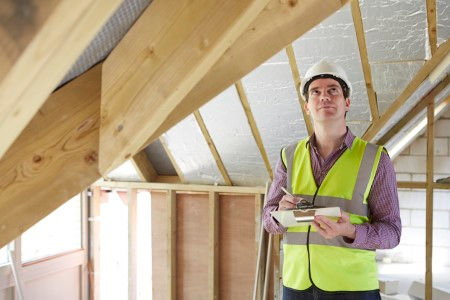 Ask any reputable roofing contractor, and they'll tell you those roof inspections are an essential part of maintaining not just your rooftop but your home in general. Your roof is basically the most crucial part of your house; it offers protection from the elements.
Yet, each year, homeowners forego their inspections for the most surprising reason - they think it saves them money. It may seem like a financially strategic move to skip paying for an examination, so you don't have to spend the money on it.
Unfortunately, this way of thinking can do more harm than good, especially once you realize how paying for roofing inspections actually saves you money.
Saving Money & Protecting Your Home With Quality Roof Inspections
It doesn't take a rocket scientist to see the correlation between scheduled roof inspections and a better-quality roof. Nor does it take a banker to see how this saves you money.
The primary reason is simple - you spend money to save money. The roofing inspection under the expert guidance of a roofing specialist is a more cost-effective alternative to unexpected emergency repairs.
Detect Small Leaks
Find Issues Early On
Avoid Major Repairs
Prolong Replacement
Secure Insurance Funds
More than likely, you've never given much thought to how much inspections could do for you. Once you see it broken down, it makes more sense.
The small upfront fee for an annual inspection is less than paying for unexpected repairs in the middle of a Saturday night.
Keeping an eye on the condition also ensures that you get the expected lifespan. The longer you can put off replacement, the more money you save.
Plus, in the event of storm damage, your insurance carrier will only cover the costs if you get an inspection in a timely fashion. Don't pay money out of your own pocket for repairs your insurance company should be covering.
Getting the Best Inspection Service Around
If you want to spend your money wisely, it's also important to make sure you hire the right professional. By working with our pros at ContractorsIn Roofing & Waterproofing, you get the most bang for your buck.
That translates to mean you get good value, which is a high-quality service for a reasonable price. We care about the well-being of our clients and seek out ways to make your service more reasonable.
That's why we offer free estimates or opt for repairs over replacement, whenever possible. Call us now to find out more about what we can do for you as a leading New York City roofing contractor.