Options For Metal Roofing In New York City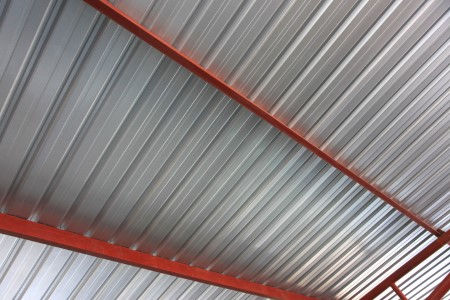 You can feel confident about working with ContractorsIn Roofing & Waterproofing for metal roofing in New York City because we're well-versed on the topic. Since 2000, we've been assisting local customers with their roofing projects, including a wide assortment of roof types.
Metal roofing has come a long way. While it was once primarily used for commercial buildings or utilitarian structures on residential properties, like sheds, that's changed. Metal roofing in NYC is being popular day by day for any kind of establishment even for residential purposes. Such roofing comes with a wide variety of types and colors. To get a perfect metal roofing with proper installation you must consult a metal roofing specialist in New York City
With so many upgrades in products and advancements in the industry, metal for roofing is at an all-time high when it comes to popularity. Whether you need emergency repairs or just want to research if this is right for you, the time to call our team of industry experts is now. We are wellknown as one of the best metal roofing services in NYC with the ultimate expertise that you need for your roofing system.
Metal Rooftops for Residential Applications
All you need is an exceptional roofing contractor and an interest in metal roofing for your home, and you can get a list of essential benefits. Before making any decisions as a homeowner and a consumer, make it a point to get informed.
Performance
Longevity
Return on Investment
Style Options
Quality Protection
How would you like to know you probably won't need a roof replacement for approximately 50 years? The average lifespan for a well-maintained metal rooftop is five decades, although they've been known to last up to 70 years.
Other roofing systems also diminish in value quickly over time; metal roofing can retain its value longer. Plus, you're going to love the aesthetics now that metal can mimic the look of other materials. As one of the most proficient metal roofing services in NYC, we help you with the finest quality of metal and efficient services.
Get the more sophisticated appearance of tile or shakes roofing, without the cost, by opting for metal. It takes a smart investor to choose a roof other than asphalt, and we're here to help you understand your options.
Commercial Buildings & Metal Roof Benefits
If you have a business and think metal roofing may be right for you, we're the industry specialists who are here to agree with you. Metal is the perfect fit for either type of property, and here are some advantages for commercial applications:
Fire-resistance
Energy-efficiency
Stability & Durability
Design Options
Noise not an Issue
The one drawback some homeowners have with metal roofing is the noise level. As pleasant as rain may sound tinging on a metal roofing, a falling acorn can seem like a gunshot.
With larger commercial buildings that have more space between the roof and the interior and more substantial insulation to buffer the acoustics, the sound isn't as great a concern for these buildings.
Get in touch with our experts today for metal roofing services in the New York City area.