ContractorsIn Roofing & Waterproofing: Manhattan's Premier Roofing Contractor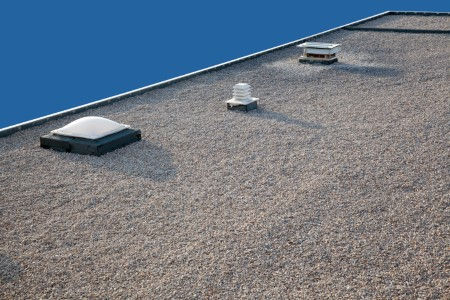 You can trust ContractorsIn Roofing & Waterproofing for superior service from a Manhattan roofing contractor. We'll do what it takes to go above and beyond to take care of our customers because your roof is vital for your property.
Let's face it, rooftops in this area are put to the test when it comes to weather and the elements. However, owning property in the highly sought-after Manhattan area is desirable, and the better you take care of your home, the higher the value will soar.
Not to mention, you and your family need to keep your roof in tiptop shape to keep your home protected. We're here to provide you with the necessary service to make that possible.
Why Roofing Inspections Are Necessary
It may come as quite a shock, but one of the best ways to take care of your Manhattan home is taking care of your roof - with regular roofing inspections. For anyone who still isn't convinced they need to schedule regular assessments, here are some things you should know:
Homeowners should schedule roofing inspections twice a year, once in the spring and once in the autumn. Once a year is a bare minimum, but for older roofing systems, stick with twice a year.
You should also have an additional inspection following any severe storm activity. Even if you don't think you can see any damage from the ground, you need to let a professional take a more thorough look.
For new rooftops, you still need inspections per your warranty guidelines. Fail to adhere to the requirements, and you'll cancel your coverage.
Inspections catch minor repair needs early on. This saves you money and frustration. It's easier to deal with small repairs at this stage than let them develop into significant repairs that you need emergency service for.
Consistent inspections will also help you avoid replacement before it should be time. Regular assessments help you prolong the lifespan of your current roof.
Why Choose ContractorsIn Roofing & Waterproofing
You have plenty of companies to choose from when it comes to roofing contractors; only one is committed to total customer satisfaction. For two decades now, we've been taking care of local home and business owners.
We don't just offer high-quality service; we help our clients learn about their roofing so they can take better care of it. Ultimately, we want you to get excellent performance and a generous lifespan from your roof.
So what's the holdup? Call us today and feel confident that you're getting the best from a Manhattan roofing contractor.
Reviews & Testimonials on ContractorsIn Roofing & Waterproofing in Manhattan, NY
There are currently no reviews or testimonials for Manhattan, NY. Check back soon!